Cold Beet Soup with Pickles
some people may call this chlodnik, but you just call it pink soup even though it's cold and soup should be hot, but the world is maybe ending, so whatever.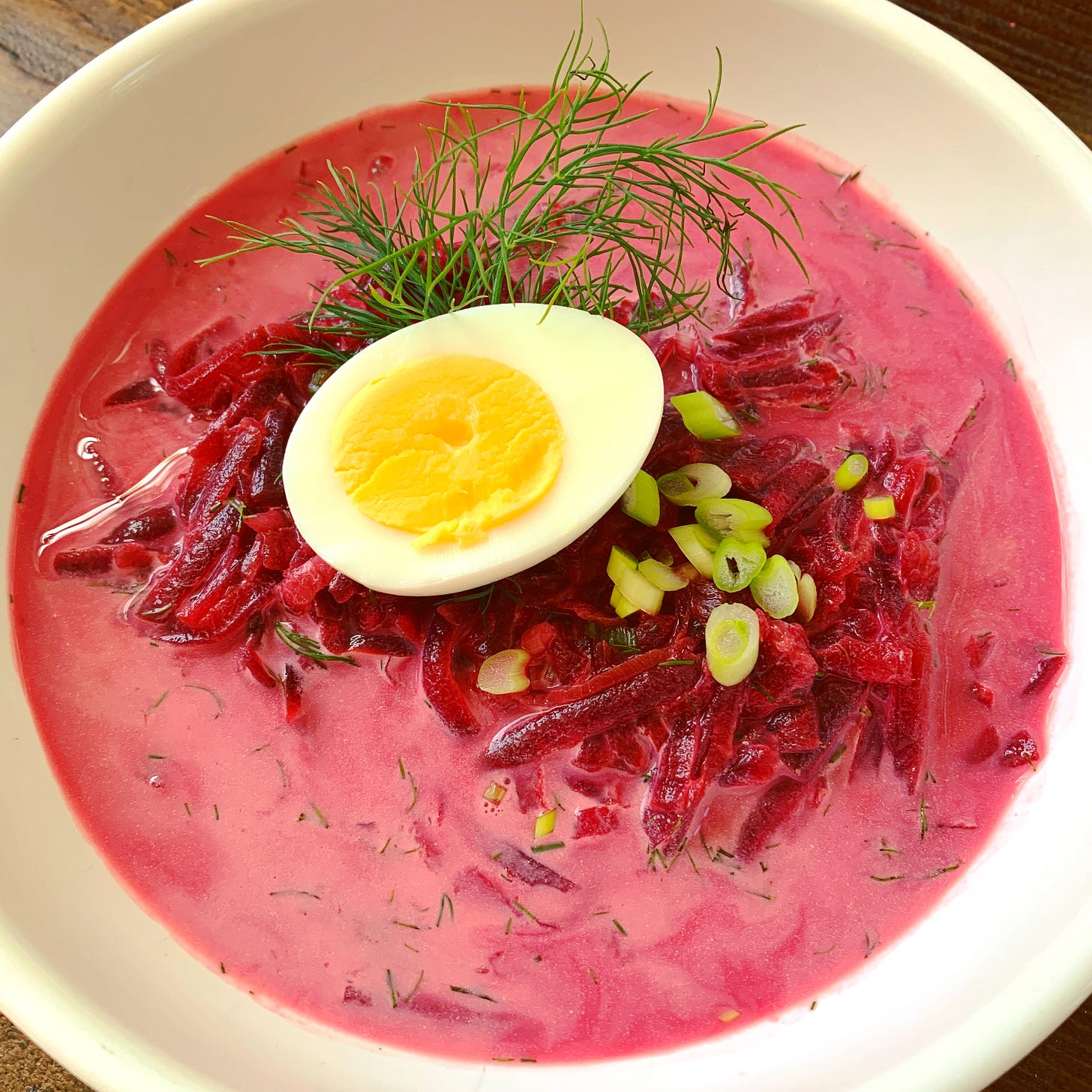 Things you'll need: cooked beets, cucumbers (kirbys if you got em), kosher dill pickles, buttermilk (or kefir), sour cream, dill, scallions, salt and pepper. maybe radishes and cabbage. maybe a valium.
Chapter 72
Sometimes you buy vegetables because you like those vegetables, but you don't really have a plan for said vegetables. Then, they start to get a …
This post is for paid subscribers