Slow-Simmered Beans and Chard with Polenta
it's going to get lonelier, but at least you'll have beans.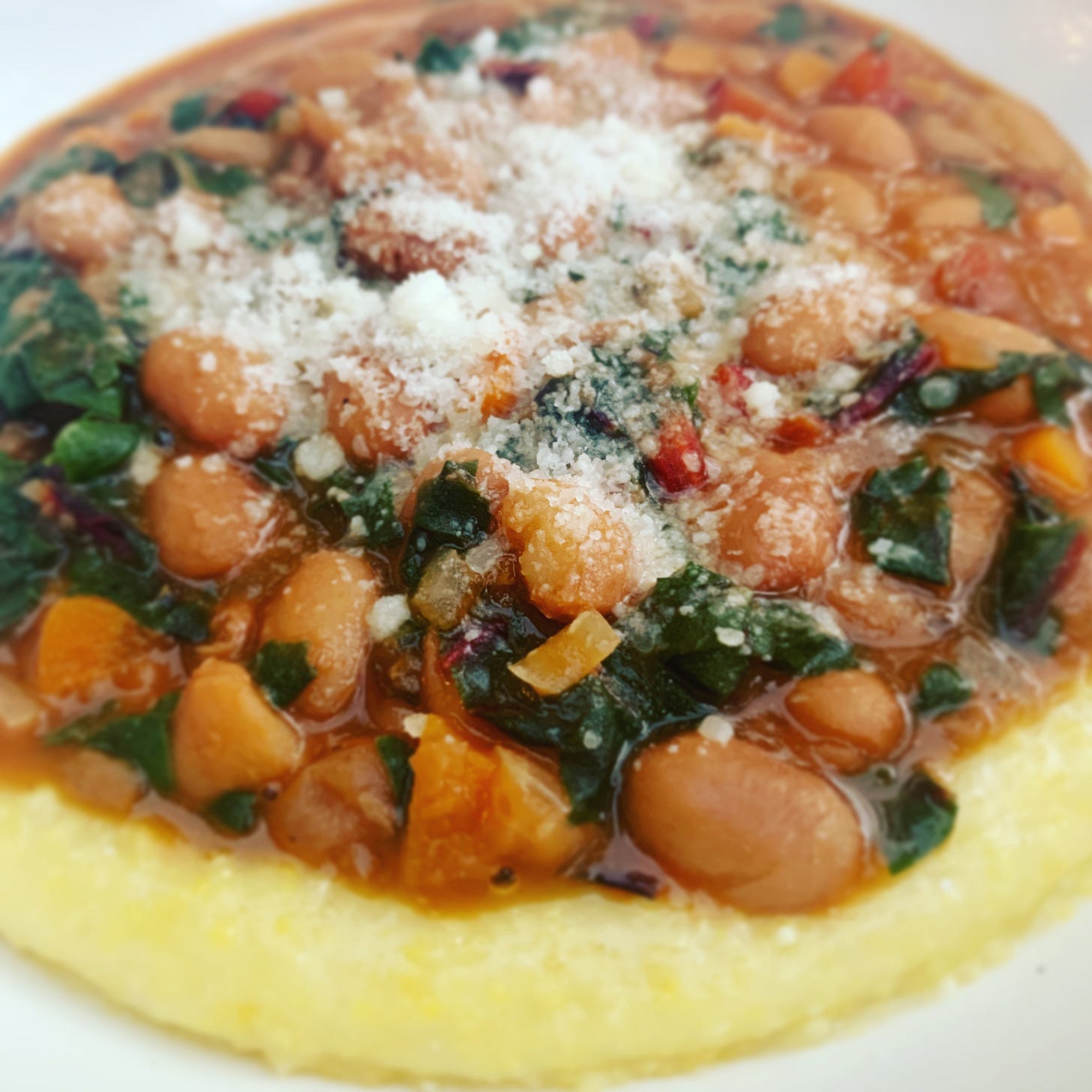 Things you'll need: a pound of cranberry, or pinto (or whatever), beans, a big bunch or two of chard, onion, carrot, garlic, bay leaf, tomato paste, and fortitude. Maybe a weighted blanket, a good sweater, or a brilliant plan to protect votes and voters. Oh, and parmesan.
Chapter 75
There is something about the fall that has always appealed to you. This h…
This post is for paid subscribers